The Philippines is a hidden gem for those looking to escape the hustle and bustle of everyday life. With its stunning beaches, lush rainforests, and countless islands, it is no wonder why the country is becoming a popular vacation destination. Plenty of hidden spots await discovery in this beautiful country. We will explore some of these hidden gems in the Philippines that are perfect for an unforgettable getaway.
We keep coming back to Manila!
Manila is a bustling city full of life and culture. Surprisingly, many hidden spots in the city offer an escape from the noise and chaos, allowing visitors to take a break from their hectic lives.
From secluded beaches to secret gardens, there are plenty of places in Manila where you can find peace and tranquility. Whether you're looking to relax or to explore something new, we listed a few places in the Metro to chill, relax, unwind, and have fun!
Burrow Cafe – An underground Cafe located in Antipolo, offering fine dining to its customers.
Hidden Bars in the Metro – Numerous bars in the Metro that changes during the night or are hidden at the back of a refrigerator. Bars like Tokyo's Seoul, Brooklyn Warehouse, and Assembly Hall are some examples.
Villa Escudero – A former sugar plantation that offers swimming, rafting, museum tours, and cultural shows.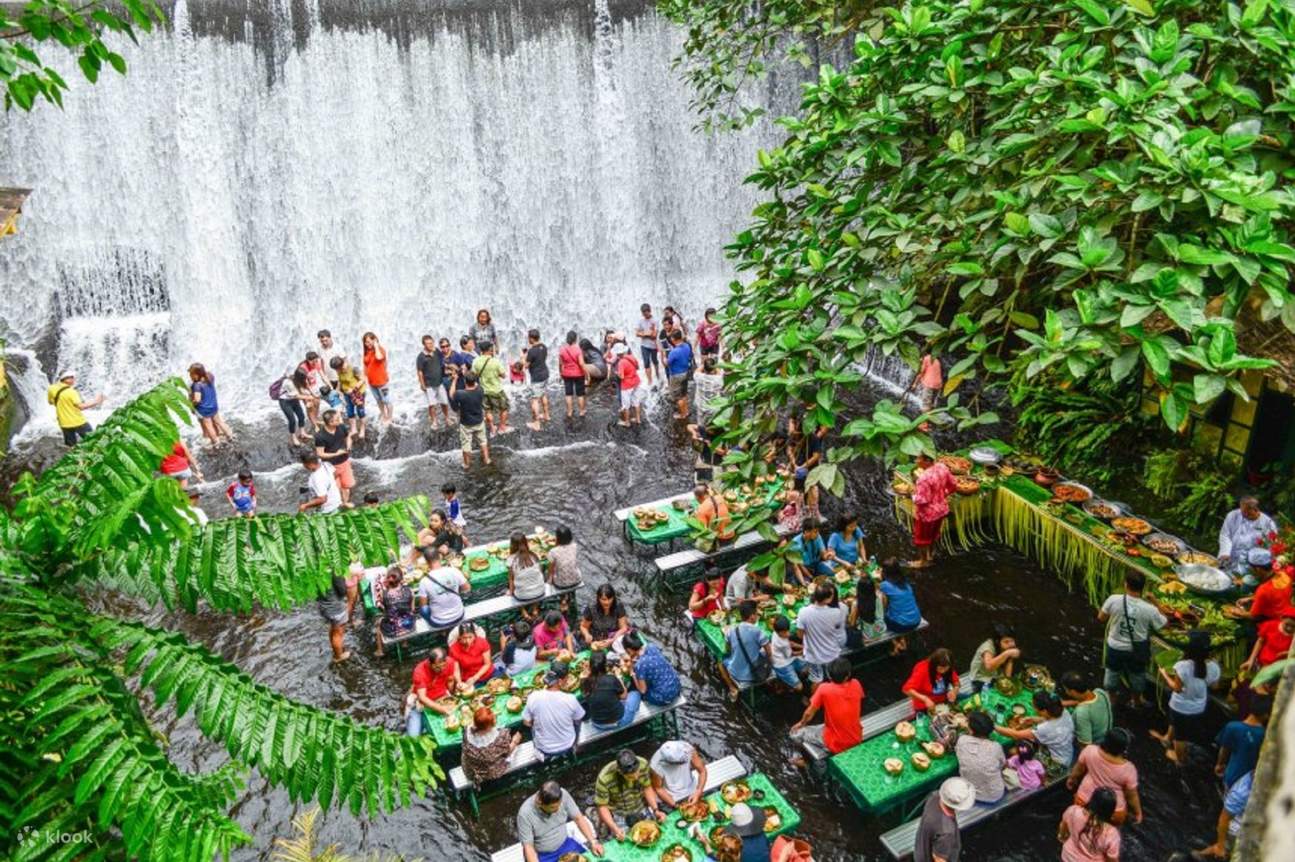 Puerta Real – Located in Intramuros, it is a well-preserved garden where you can roam around and enjoy the beautiful plants.
Luljetta's Hanging Garden – A place to relax and unwind with its water therapy facilities while enjoying the view of nature.
A' Toda Madre – A tequila bar in Makati that showcases different top-tier tequila that you can go to for dates and business meetings.
Hidden Valley Springs – This place is perfect for those who need to relax from a stressful week or month. It has the beauty of nature along with clean water pools.
Relaxing in the busy Metro can be a challenge. With an exhausting and busy workload ahead, it can be difficult to find time to unwind and take a break from the stress of work and other commitments. You can try some of these places we listed down as we also had no idea some of them existed!
Roadtrip to our Provinces
The country is home to beautiful and hidden spots in the world. Whether you're looking for a secluded beach or a hidden waterfall, you can find it in one of the 81 provinces in the Philippines. From stunning landscapes to unique cultures, each province has something special to offer visitors. 
Here are some breath-taking places that you might want to check out this summer:
Port Barton, Palawan – A small, quiet village perfect for tourists who want a peaceful vacation. It offers small picturesque beaches with dozens of islands.
Badian, Cebu – With an excellent atmosphere, tons of places to do, and activities to go to, Badian will make your summer unforgettable.
Siquijor – An island in the Southern Visayas, where you can tour the entire island in a day. See the majestic Cambugahay Falls and the island's other tourist spots.
Palaui Island – in Cagayan Valley, this place gained popularity as they featured it in Survivor. Palaui Island is a must-visit with a lot of attractions to see.
Guimaras – A 30-minute ferry ride from Iloilo, the island offers a lot of places, beaches, and caves to visit and buy renowned sweet mangoes as souvenirs.
Mati, Davao Oriental – Mati offers unspoiled beaches with white sand and clear blue waters. The city also has three protected areas.
There you go! We listed a handful of places to go for relaxing and bonding with friends and family, but we all know that there is still a lot to be discovered. There's a lot more for us to see. Where do you think will you go? Whi